Lisa enters the great cream or jam first on a scone debate with her Cornish summer scones with raspberry jam for cream tea in Coastal Cottage on This Morning.
The ingredients for Lisa's scones are:
375g self-raising flour, plus extra for dusting, 75g cold butter, cubed, plus extra for greasing, 175ml milk, plus extra for brushing, 1 tsp salt, 2 tsp baking powder, 2 tbsp caster sugar and clotted cream to serve.
For the jam: 200g raspberries and 200g caster sugar.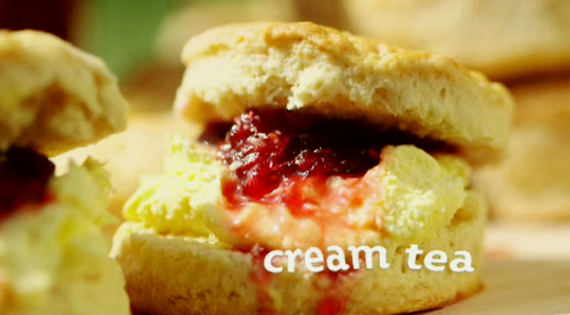 (How to make the scones coming soon.)