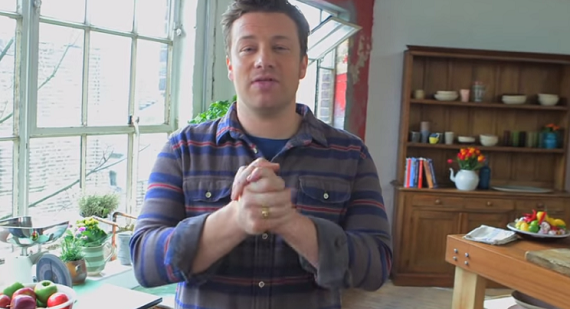 Jamie Oliver demonstrates how to cook your own roasted fried chicken or Jamie's fried chicken (JFC) on his Money Saving Meals series that works out at £2.46 per portion.
Jamie says: "The love of chicken in a bucket up and down the UK is clear to see. I got a bucket for four people and it cost over £16 with a couple of sides, so I thought, let's give you a tasty, homemade version. I've upgraded the chicken, given you veggie sides in an exciting way, including a veg-packed slaw, and you should save about £3. Enjoy JFC."
The ingredients are: 800 g sweet potatoes, olive oil, 2 heaped tablespoons fine cornmeal or polenta, 1 x 1.8 kg whole higher-welfare chicken, 1 heaped tablespoon Cajun seasoning, 4 cloves of garlic, 2 carrots, 1 apple. ¼ of a white cabbage, 1 small red onion, 1 heaped teaspoon English mustard, 2 tablespoons extra virgin olive oil, 1 tablespoon white wine vinegar, 3 heaped tablespoons fat-free natural yoghurt, 130 g ciabatta or stale bread, 2 heaped tablespoons plain flour and 4 frozen mini corn on the cobs.