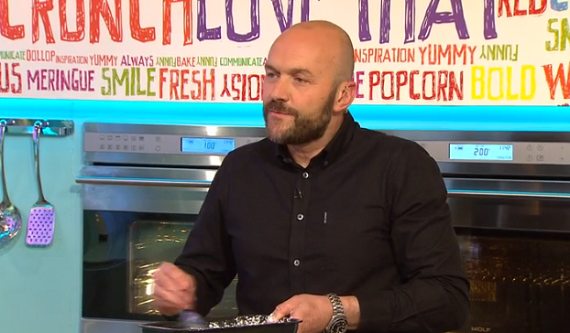 Simon Rimmer makes rhubarb rough 'n' ready pie on Sunday Brunch.
Simon says: "There's no trimming and fussing with this pie – just top the pastry with rhubarb and strawberries and scrunch up around to make a rustic summer pie."
The ingredients for the filling: 500g rhubarb, 200g strawberries, 1 tbsp ground ginger, 75g caster sugar, 75g demerara sugar and Zest of 1 orange.
For the pastry: 40g lard, 40g butter, 175g plain flour, 1 egg yolk and 50g semolina.