Romy Gill served up tasty and mouthwatering momos (Indian dumplings with vegetables) on Steph's Packed Lunch.
The ingredients for the momos dough are: 300g atta chapati flour (or plain/all-purpose), plus extra for dusting, Pinch of salt, 190-200ml water, at room temp and 2tsp sunflower oil.
For the momos filling: 30g white cabbage, finely grated, 30g carrot, peeled and finely grated, 30g potatoes, peeled, finely grated and squeezed, 20g onion, peeled and finely chopped, 20g spinach, finely chopped, 1 green chilli, chopped, 1tsp ground coriander and 1tsp salt.
For the dipping sauce: 3tbsp dark soy sauce, 1 green chilli, seeds in and chopped, 1tsp chilli flakes, 2 spring onions, finely chopped plus extra to garnish, 2tsp fresh ginger, peeled and grated and 1tsp caster sugar.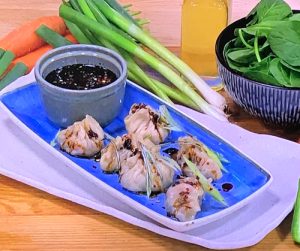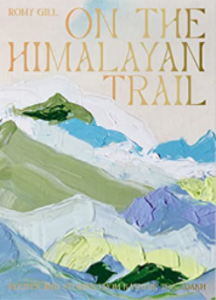 See recipes by Romy in her book titled: On the Himalayan Trail: Recipes and Stories from Kashmir to Ladakh available from Amazon now.