Ruby Bhogal served up a delicious chocolate and honeycomb cake on Steph's Packed Lunch.
the ingredients for the sponge are: 220g self-raising flour, 115g cocoa powder, 440g light brown sugar, Pinch of sea salt, 2 large free-range eggs, 1tsp vanilla bean paste, 200g double cream, 100ml olive oil and 220ml water, hot.
For the honeycomb: 200g caster sugar, 100g golden syrup and 2tsp bicarbonate of soda.
For the cream: Blitzed honeycomb (approx. 225g), 300g mascarpone cream, 1 ½ tsp vanilla bean paste and 400g double cream.
To Finish: Edible Flowers (optional).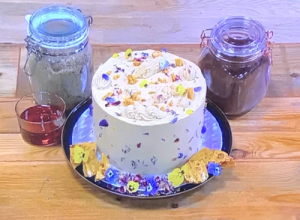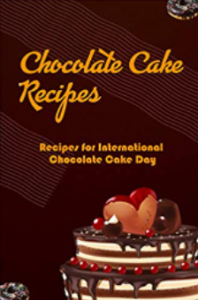 See more chocolate cake recipes in the book titled: Chocolate Cake Recipes available from Amazon now.