John Gregory-Smith showcased delicious chocolate and tahini baked oats on Sunday Brunch.
The ingredients are: 1 tbsp butter, 120g rolled oats, 1 tsp baking powder, 4 tbsp whole milk, 2 eggs, 2 tbsp maple syrup, 2 tbsp tahini, plus extra to serve, 1 tsp vanilla extract, 60g chocolate chips and A pinch of salt.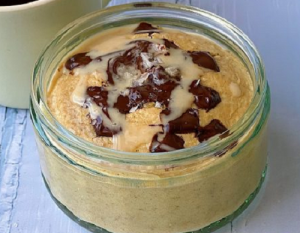 See recipes by john in his book titled : Fire and Spice: Fragrant Recipes from the Silk Road and Beyond available from Amazon now.