Lisa Faulkner returns to the This Morning kitchen to cook a delicious plate of food for Mother's Day. The Comforts Food cook serves up a Slow Roasted Pork Belly for the very special day.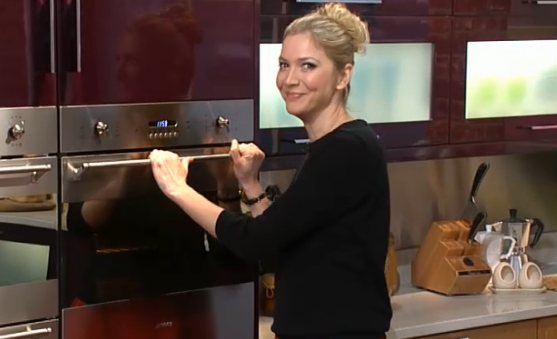 To make the rub for the pork, Lisa used: 3 fresh thyme sprigs, 3 sage leaves, 1 large garlic clove, 1 teaspoon fennel seeds and 4 teaspoons sea salt.
Lisa serves her pork belly with parmentier potatoes and chard with mustard.
To prepare the dish preheat the oven to 190°C and score the skin of the meat diagonally 1cm apart in a criss-cross pattern.
With a pestle and mortar, grind together all the ingredients for the rub. Pat off any moisture from the pork belly skin with kitchen paper and rub the ground mixture all over the skin. Add a little extra sea salt and place the meat on a wire rack.
Fill a roasting tin with the water and herbs and garlic and position the meat on a wire rack set over the top
Bake in the preheated oven for 30 minutes, Turn the heat down to 150°C and cook for a further 1 ½ hours, topping up the roasting tin with water if it runs dry. Check the crackling – if it isn't crispy enough turn the heat back up to 200°C and roast it for another 20 minutes at the end.