Ainsley Harriott served up delicious chocolate dropped scones with banana mash up, coconut run liqueur and tropical fruit on Ainsley's Caribbean Kitchen in St Lucia.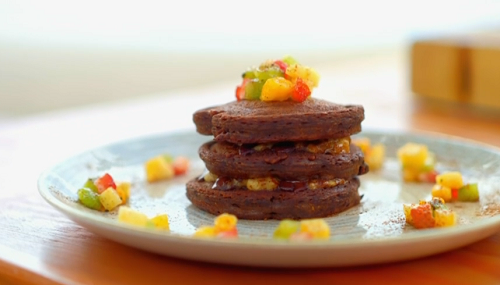 The book for the series titled: Ainsley's Caribbean Kitchen: Full-flavour easy recipes
is available at Amazon
.
See more recipes from Ainsley in his book titled: Ainsley Harriott's Gourmet Express 2
also available from Amazon
now.