Monica Galetti prepared tasty scotch eggs using quails eggs and served with a dressed salad on MasterChef: The Professionals. Monica prepared the eggs in just 15 minutes to set the standards for the chefs taking part in this week's skills test.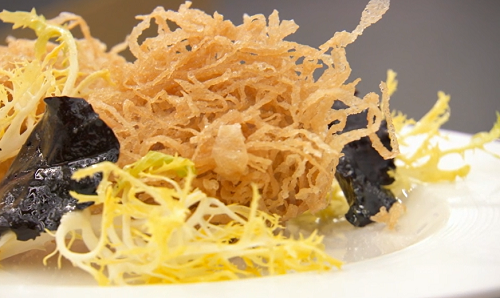 See Monica's recipes in her book titled: The Skills: How to become an expert chef in your own kitchen: 120 recipes, tips and techniques
available from Amazon
now.