Today the five bakeries that made it to the Britain's Best Bakery finals went head to head to try to book a place in the second day of the finals.
Cottage Kitchen Bakery, Angel Share Bakery, The Cake Shop Bakery, Cowburns Bakery and Maison Mayci are the bakers who must rise to the challenges of the first day of the finals.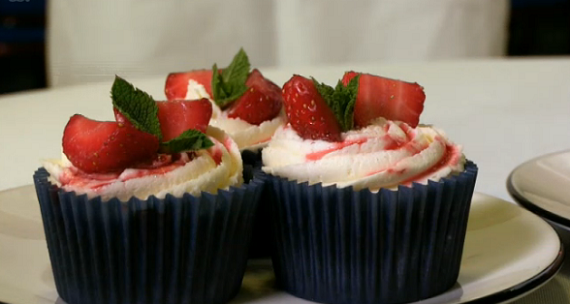 There's no margin for error as judges Mich Turner and Peter Sidwell charge the bakeries with scaling up their performance in the Mass Catering Challenge. They've got just three hours to create two hundred sweet and savoury canapes to serve at a black tie reception for Henley Festival goers.
At the end of the day only four bakeries will move on to the next day of the finals.
After a tough day in the kitchen, the bakery that the judges had to say goodbye to was, Cottage Kitchen Bakery. The judges said the bread for their savoury canapés were only just baked and their cupcakes missed the brief.