Nigel Barden serves up a tasty crispy roast duck with apple sauce and stuffing on Radio 2 Drivetime with Simon Mayo.
The ingredients are: 2kg approx. Whole Duck, salt and Pepper, 570ml of water, 1 duck carcass, 1 onion, peeled and roughly chopped, 1 carrot, peeled and roughly chopped, 1 leek, roughly chopped, small bunch fresh thyme, 1 bay leaf, 20ml red wine, 1 tbsp redcurrant jelly, 1.14L water and 2 tbsp rapeseed or veg oil.
For the apple sauce: 2 Bramley apples (peeled, cored, chopped and seeds removed), 30g butter, 115g caster sugar and Splash of water.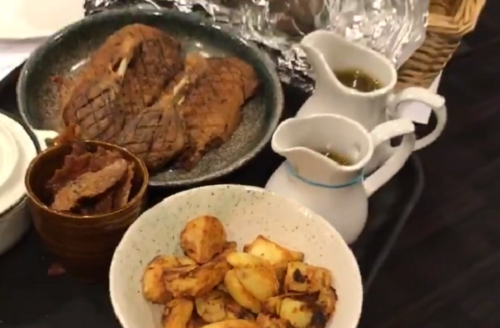 For the stuffing: 2 large onions finely chopped, 60g dried sage, ½ loaf (10-12 slices) of white bread, crumbed, 570ml chicken stock, 2 tbsp duck fat (from the roasted duck),
Salt and pepper.