James Martin served up tasty Texas meatballs with cheddar cheese on James Martin's American Adventure.
The ingredients for the sauce include: onion, garlic, oil, peppers, fresh tomatoes, tin tomatoes, coffee, dark brown sugar, black treacle, tomato ketchup, red wine vinegar, Worcestershire sauce, star anise, chilies, dried oregano, smoked paprika and kidney beans.
For the meatballs: breadcrumbs, eggs, mustard, salt and pepper, minced beef and cheddar cheese.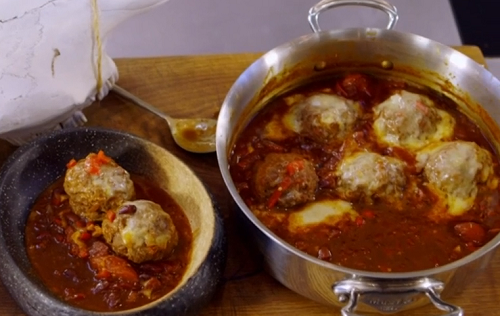 James Martin's American Adventure: 80 classic American recipes
book is available at Amazon
now.