Lisa Faulkner got baking today on the This Morning Comfort Cottage making a delicious looking Victoria Sponge and shortbread biscuits for her family.
Lisa's shows us how she creates her comfort food to help get us all though this dreary, cold and wintery January.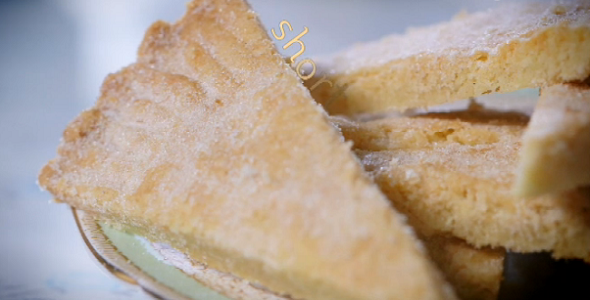 To make her shortbread biscuits, Lisa puts all the 175g plain flour, 125g butter, 50g caster sugar, a pinch of salt and a the seeds of a vanilla pod into a food processor and pulsed until it formed a dough.
She then rolled out the dough into a circle that fits the tin, then pressed the mixture into the tin and forked the edges.
Lisa baked shortbread mixture in a preheated oven for 30-35 minutes 190C until golden.
Once she removed the shortbread from the oven, she cuts it into 8-12 segments and forked holes in the top.
Finally, she leaves the biscuits to cool in the tin before adding a sprinkling of over them sugar.
Lisa says when it comes to making a Victoria sponge, it is all about the eggs. Weigh three eggs and add the same amount in weight of flour, butter and sugar.