It's the South West of England regional final on Britain's Best Bakery and the four bakeries that made it through to this round – Dolcipani, The Sandwich Box , Phoenix Bakery, Cottage Kitchen – were put to the test once again by judges Mich Turner and Peter Sidwell to see who will go on to the national finals.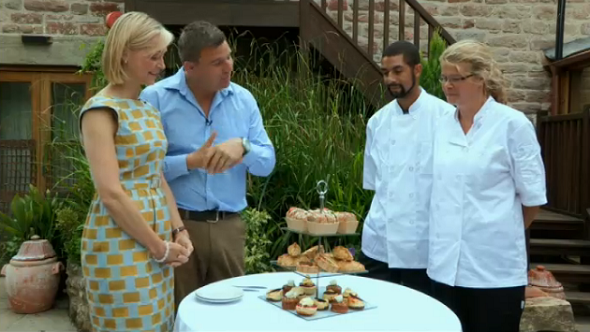 The first test for the bakeries is the Afternoon Tea challenge. They had to prepare 5 items consisting of sweet and savoury bakes that must all be baked to perfection in only 3 hours.
The second task for the bakeries is the Judges Choice Cake challenge. All the bakeries were given the same ingredients and had to bake a two tiered coffee and walnut cake with a coffee butter cream icing.
After a tense day in the Kitchen it was the Cottage Kitchen bakery that came out on top with their wonderful bakes that won the South West of England regional final and national finals.