Liz Earle discovered the secrets to eternal youth on a Greek island when she sampled a local vegetable pie with greens and mushrooms.
Along with fresh greens and mushrooms, Liz also revealed that eating pomegranate, dark chocolate, and having a glass of red wine with your meal, can also help to ensure a long and healthy life.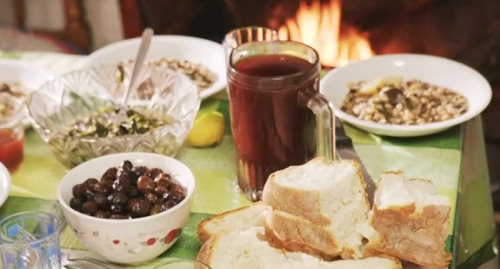 The Good Gut Guide: Delicious Recipes & a Simple 6-Week Plan for Inner Health & Outer Beauty
book by Liz Earle is available from Amazon
now.