Rick Stein serves up a quick and easy to make corned beef hash with poached eggs on today's Saturday Kitchen live.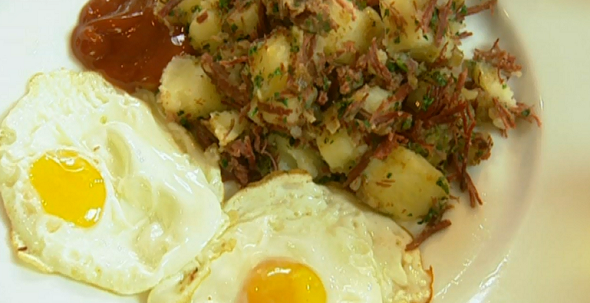 This is an ideal dish for lunch or served any time of day.
To make his corn beef hash Rick used: 4 potatoes, diced into cubes, 3 tbsp olive oil, 1 onion, finely diced, 1 garlic clove, 340g corned beef, Salt and freshly ground black pepper, 1 tbsp vinegar, 2 free-range eggs and Tomato ketchup, to serve.