Nigella Lawson served up a delicious white chocolate cheesecake with gingernut biscuits on Nigella: At My Table.
The ingredients for the filling are: 200g cooking white chocolate, roughly chopped, 300g full-fat cream cheese, at room temperature, liquid drained, 300ml double cream, 1 tsp lemon juice and 1 tsp vanilla extract.
For the base: 175g gingernut biscuits and 50g unsalted butter, softened.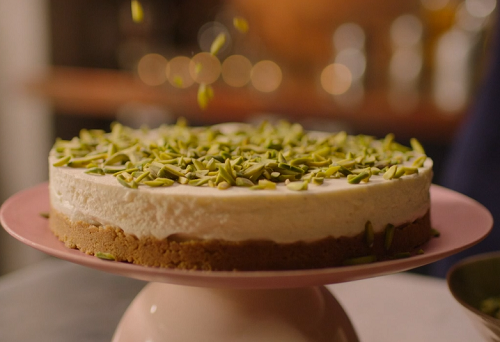 See the recipe in Nigella's new book titled: At My Table: A Celebration of Home Cooking
, available from Amazon
now.