Jamie Oliver serves up a storm with his bloody Mary beef on Jamie's Festive Feast.
The much loved Essex chef made his beef dish as part of his celebration of the lazy winter days at the end of the year. With Christmas over, Jamie says this is the perfect time to kick back, spend some quality time with the family and friends, and cook up some amazing dishes.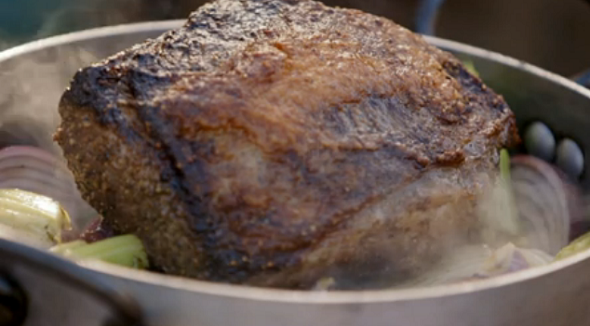 For the beef lovers out there this is a very simple recipe for a one pot meal.
To make his bloody Mary to add to the dish, Jamie mixes a 700 g jar of passata, 1 tablespoon jarred grated horseradish, 2 tablespoons Worcestershire sauce, a few drops of Tabasco sauce, 3 tablespoons vodka, 1 tablespoon port and juice of ½ a lemon.