Nigel Barden served up banana eggy bread (pain perdu) with crispy bacon using Marcus Wareing recipe on Radio 2 Drivetime with Simon Mayo.
The ingredients are: 200g caster sugar, 3 overripe bananas, roughly chopped, 5 eggs, beaten, 225ml milk, 20ml dark rum, 8 thick slices of brioche, 8 slices of bacon (Nigel used smoked, streaky bacon), 25g butter, 1 tbsp vegetable oil and maple syrup, for drizzling.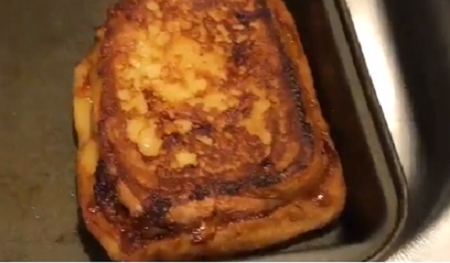 The recipe is taken from Marcus Wearing's book titled: Marcus at Home
, available from Amazon
now.