Liz Earle served up probiotics with live yoghurt and Milk kefir that are good for your gut and skin, on This Morning.
The ingredients for the probiotic live yoghurt: 1 litre whole (full fat) organic milk, 1 tsp powdered milk, 50g natural 'live' yoghurt (your starter culture) and A good probiotic capsule.
For the milk kefir: 1 tsp milk kefir grains and 250ml organic whole (full-fat) milk – look for grass- or pasture-fed.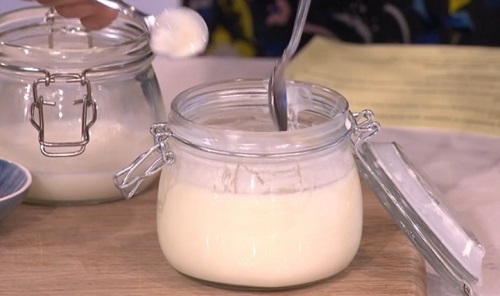 The Good Gut Guide: Delicious Recipes & a Simple 6-Week Plan for Inner Health & Outer Beauty