It is the second day of the junior bake off finals, and today the finalist baked for the UK biggest street dance group, Diversity, and face a tough knowledge test.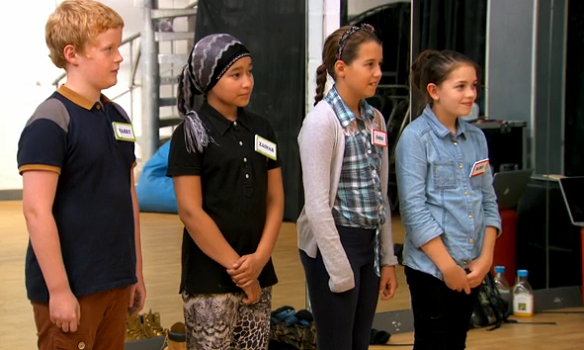 Mary Berry and James Martin will keep a watchful eye on the skills of the young bakers as they strive to become Junior Bake-Off Champion 2013.
In the first challenge for the young bakers in day 2, Mary and James ask them to showcase their style and skill by piping a butterfly and the words bake off on a cake. They must then try and identify the extra baking powder in Mary's Victoria sponge and finally, they must identify the spices in a set of jars through smell alone.
After the test was completed, only Harry managed to identify all the spices correctly, and Ruby and Harry were the only two bakers to guess correctly that there was too much baking powder in the cake.
In the second challenge of the day, the bakers were divided into two teams to make a cake for Diversity. The group is currently rehearsing for their next big tour – Limitless Tour, and the bakers must bake for the group for when they finish their rehearsal that day.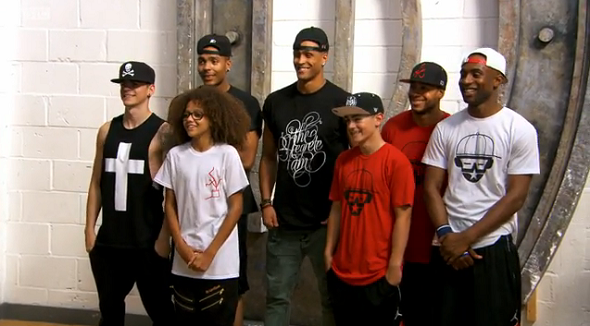 They had to come up with a bake that is easy to transport and has good nutritional content.
Harry and Zainab were placed in the green team and Emma and Ruby in the red team.
For the red team, Emma baked a Free-formed Summer Fruit tarts with summer fruits and Ruby baked Cheesy Corn Muffins with chorizo.
For the green team, Harry opted to bake Cheesy Corn Muffins with chorizo and bacon, while Zainab baked Granola Fruit Muffins.
Once the young bakers had finished baking, they were taken to see Diversity at their dance studio where they enjoyed the bakes produces by the teams. As a reward, the bakers were treated to a never before seen dance routine from the group's upcoming tour before Mary and James delivered their verdict on both how well the bakers worked together and the bakes they produced.
The team that did the best with the challenge were Ruby and Emma in the red team.