It is the second of the semi-finals of Junior Bake-off and 5 bakers go head to head to try to secure a place in the final. However, they must first impress the bake-off judges one more time with their very best bakes.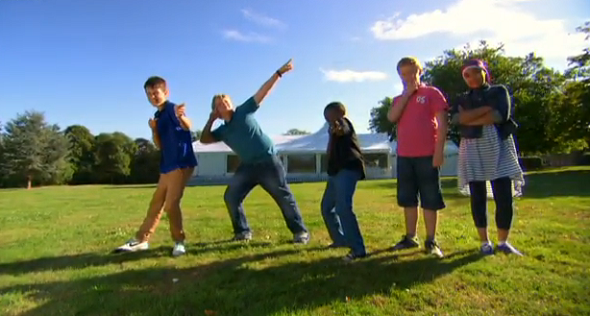 The bakers are: Harry 10, Hampshire, Kavern 9, London, Archie 11, Northern Ireland, Zainab 10, Hertfordshire and Monty 11, Cheshire.
Mary Berry and James Martin will keep a watchful eye on the young bakers baking skills as the take on two tough challenges where mistakes could rule them out of the final line-up. Only two will make it through today to get a chance to be crowned junior bake-off champion 2013.
The first challenge is the technical challenge and it is one of Mary Barry's own recipe, Meringue Roulade with whipped cream, lemon curd and fresh raspberries.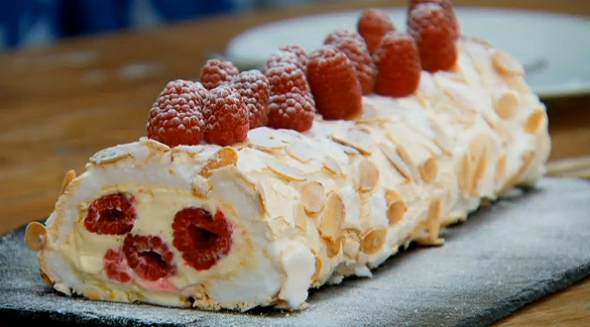 The showstopper challenge is one that tests the creativity of the four bakers. For this second challenge, the young bakers had to bake 12 small sweet tarts under the theme of the human body. The tarts had to be an even shape and size with a good ratio of filling to pastry.
For their showstopper challenge, Kavern baked Strawberry Love Hearts Tarts, Harry made Lemon Tart Body Boardgame tarts, Monty made Chocolate and Orange Body Parts tarts, Archie made a Barkwell Tart Face and finally, Zainab bake her Three Body Tarts.
The young bakers gave it all their best efforts but in the end only two bakers would go onto compete again in the final and the two bakers chosen by Mary and James were Zainab and Harry.