Paul serves up a Sticky Toffee pudding to die for on the ninth episode of Paul Hollywoods Pies and Puds.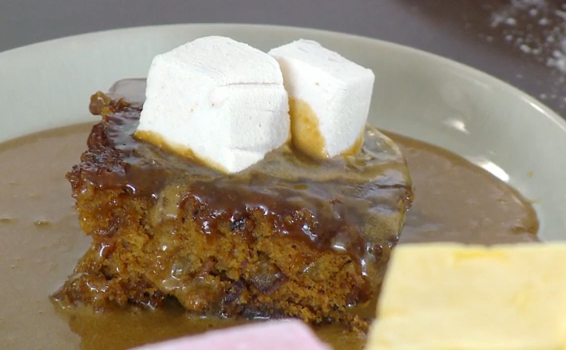 Sticky toffee pudding is a British steamed dessert consisting of a very moist sponge cake, made with finely chopped dates, covered in a toffee sauce and often served with a vanilla custard or vanilla ice-cream.
This Cumbrian classic combines sweetness with lots of rich and nutty flavours in there too, making it a perfect desert to accompany any meal.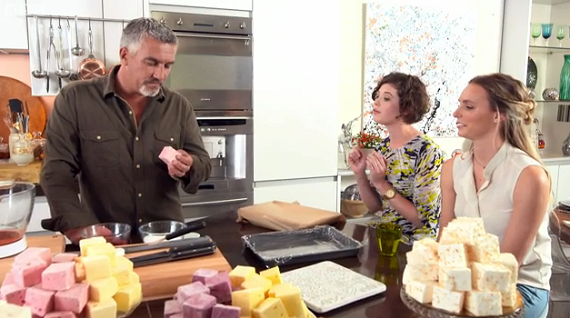 For his sticky toffee source, Paul added an extra dimension to it by adding finely chopped marshmallows made by marshmallow experts Oonagh Simms and Kim Smart, who the master baker invited to his kitchen to demonstrate how they made their very special marshmallows.