Paul paid a visit to Scotland in today's episode of Paul Hollywood Pies and Puds, to sample one of our northern neighbour's most popular foods, the Scotch Pie.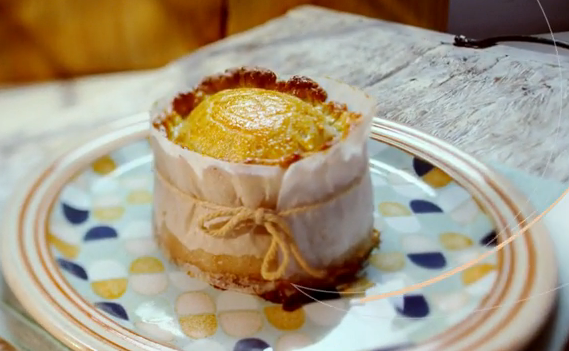 A Scotch pie is a small, double-crust meat pie filled with minced mutton or other beef. It may also be known as a shell pie or a mince pie to differentiate it from other varieties of savoury pies.
The Scotch Pie is a favourite at football matches in Scotland and although it is made and sold as a Scottish product, it is said that the pie was original a product of England that was introduced into Scotland.
Paul made his own version of the pie on today's show using hot water crust pastry and mutton.
To help the master baker with his bake was none other than one of Scotland's finest bakers, Andrew Chisholm from JB Christies.
JB Christie's make over 1,200 scotch pies every day and were recently awarded the accolade of best Scotch pie in the world. More than 100 butchers and bakers submitted 500 pies, pasties, sausage rolls, bridies and savouries into the competition, with the Airdrie bakers coming out on top.