Paul Hollywood returned to the Dorchester Hotel in London for his Paul Hollywood Pies and Puds series.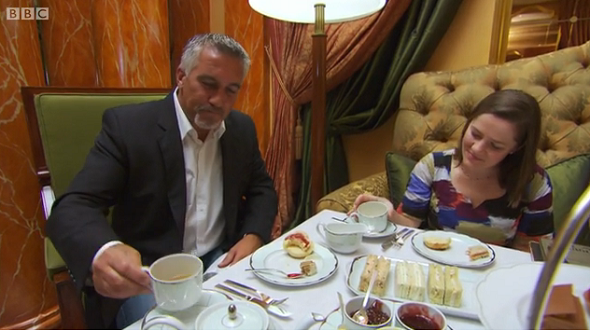 However, Paul is very familiar with the 5 star establishments because he worked as head baker preparing the bakes for famous hotel's afternoon tea.
After visiting the hotel's kitchen for a walk down memory lane, Paul sat down to sample the current delightful treats available to guests of the hotel for the first time in his 20 years ties with the Dorchester.
Paul confessed that in all the years he worked for the hotel helping to perfect their famous afternoon teas, he had only one regret, and that was, he never had the chance to actually eat on.
Well, earlier this year Paul's wish came through when took afternoon tea at the Dorchester with his guest food historian Dr. Annie Grey.
These are the samples of delights with history in the making served up to wet their appetites.
Edwardian Bakes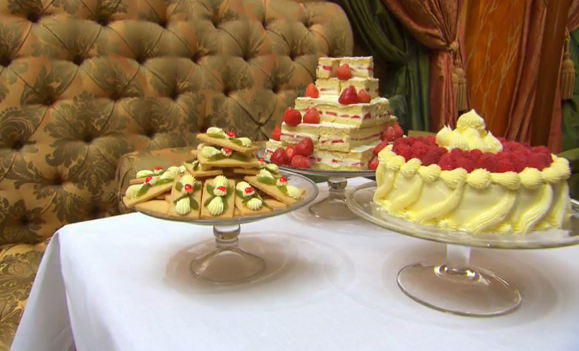 Seventies Bakes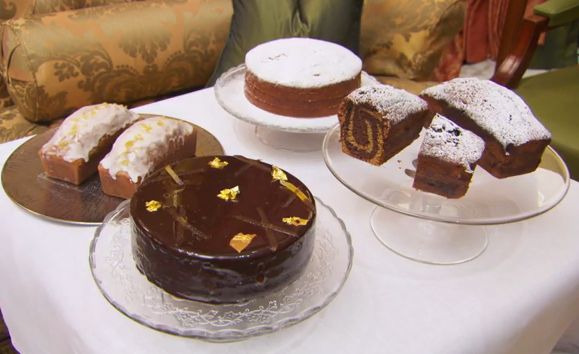 Current French Bakes
[imagebrowser id=13]