Natalie Gumede and  Artem Chigvintsev  performed the Cha Cha to Rasputin by Boney M this evening.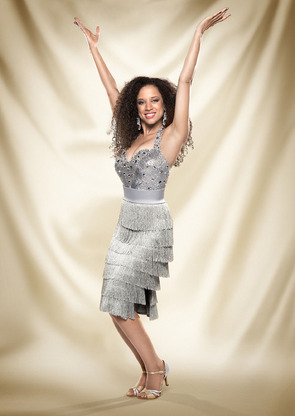 The duo dance was sexy and entertaining and Natalie received the highest scores of the night.
"Live performance is nothing like working in telly. If something goes wrong you can't do it again. There's no take 2. I'm terrified but I can't wait to get out there," she said.
Artem added: "She seems like my perfect pair. She's feisty and she may be the one I'm scared of".
Natalie is currently sat at the top of the leaderboards at the bookies as the favourite to steal the show and after tonight's performance she will stay up there as she had a standing ovation from the crowd.