Three former solo stars and two former members of boybands, have joined forces to create a new group called 5th Story for their appearance on The Big reunion on ITV2.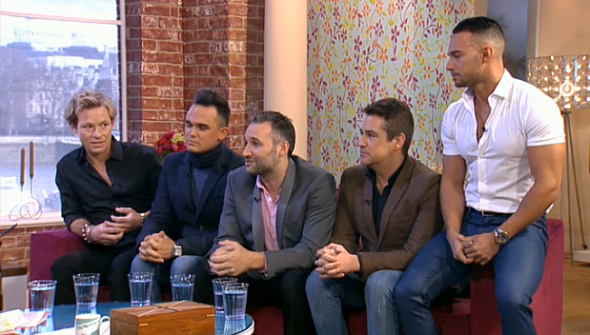 Today the new group whose members are – Another Level's Dane Bowers, 34, Blazin Squad's Kenzie, 28, Pop Idol's Gareth Gates, 29, ex-teen idol Kavana, 36, and former Corrie star Adam Rickitt, 35 – joined Philip Schofield and Holly Willoughby in the ITV This Morning studio.
The group said they were all enjoying working together and have already recorded 5 songs for their Big Reunion appearance.
Gareth who is currently appearing on Dancing On Ice, said his schedule is quite tough at the moment have to joggle the two very different commitments, but he his just about coping with it.
The group is now hoping that they will have a future together after the show is over.
The Big Reunion airs on ITV 2 this Thursday.