Canadian singer Justin Bieber visited the hurricane stricken Philippines and says the trip has "changed his life".
The Philippines was hit last month by the strongest ever recorded Typhoon and the Canadian idol visited the country to see the damage first hand.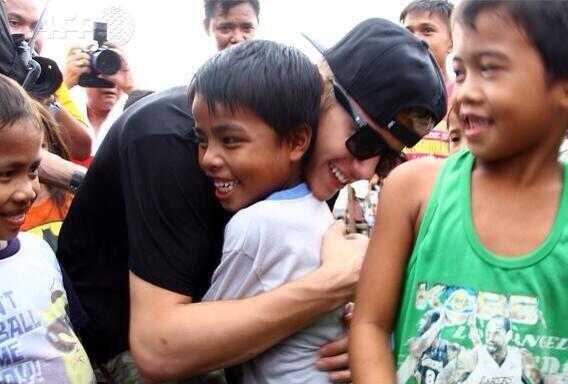 Bieber has now called upon his Twitter followers to help the people affected by the natural disaster.
"Help and get involved. I saw the devastation first hand today. They need our help," he tweeted.
"Special show in the affected areas #pray4philippines. you've changed my life thank you
"Flew to the affected areas in the Philippines, please do what you can to help. #givebackphilippines
Bieber made his visit after just finishing his Believe Tour and tweeted:
"That was the way to end a tour. We can all make a change and help. Please get involved. (sic)"
He also called the visit the "most touching trip" he's ever taken.
Justin, 19, also attached a picture of himself hugging a child during the visit.